Australia
A trip to Australia is on most people's wish list. At Ashdown Travel the whole team has visited this amazing country. Anne is a qualified Tourism Australia Aussie Specialists.
Every trip we arrange is unique and tailored exclusively to your needs and through our extensive range of contacts can often provide products and properties that are generally not well known to the UK market.
We can finalise whatever arrangements you need: complicated tailor-made itineraries down the coast, escorted red-centre tours, all of your flight requirements with our favourite airlines including Emirates, Qantas and Singapore Airlines plus campervan and car hire.
We can include the well-known highlights of Sydney, Melbourne, Perth, the Great Barrier Reef, plus the Whitsundays, Uluru and the Top End of Australia the real Aboriginal Heartland.
Our real speciality lies in creating itineraries to some less known and more unique destinations and experiences such as swimming with whale-sharks at Ningaloo, wine-tasting in the Margaret River, luxury cruising in the Kimberley, wildlife viewing at Kangaroo Island, homestead stays and eco-lodges which make your tailor-made Australian holiday perfect just for you.
We work closely with the Luxury Lodges of Australia and please click here to see these fantastic properties in more detail .
A Selection of Australia Holidays
Australia Encompassed
-Australia, Sydney
Sydney, Melbourne, Fraser Island, the Whitsundays — your crash course in all things Australia starts now. For 25 days, you'll head up the East Coast (and participate in wine tastings, surf less... More »
Australia in Style
-Australia, Sydney
It's tough to cover all of Australia in a single trip, but believe us, we've tried. This three-week extravaganza incorporates all the absolute must-do bits of Australia into one legendary—yet str... More »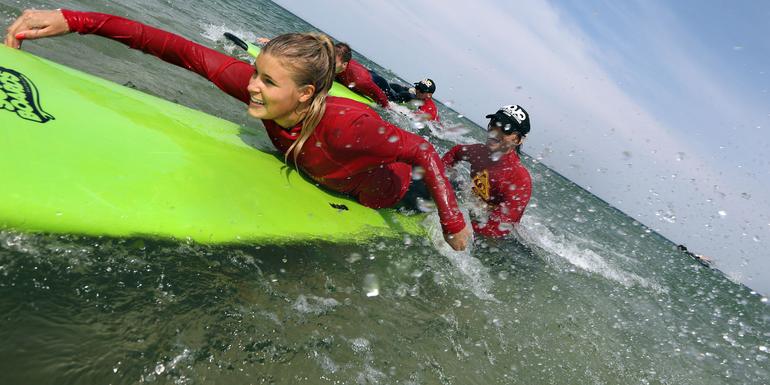 Australia Surfing Adventure
-Australia, Sydney
Like peanut butter and jelly, Australia and surfing were meant to be enjoyed together, and you probably won't find another Australian tour with more surfing than this one. In just eight days, you... More »
Australia & New Zealand Discovery
-Australia, Cairns
Discover the lands down under on this 23-day tour through Australia and New Zealand's greatest hits. Venture along Australia's east coast from Cairns to Sydney, stopping to snorkel at the Great Bar... More »